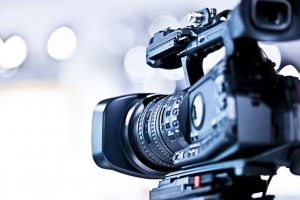 Our studio is equipped for ADR (Automated Dialog Replacement), Voice Over, Narration, Foley (sound FX) or adding a music soundtrack to your film. We can mix down and encode to 5.1 Dolby Digital, stereo mixes, or audio stems for any delivery format, such as DVD, Blu-ray, or web-based content. The Zone's Pro Tools HD hardware and software is video compatible and allows us to work very efficiently and quickly as it is the industry standard in any post-production house. Our 5.1 'surround sound' Genelec monitoring setup provides us with a super precise environment for re-creating the space that is on screen, and we can mix it down to re-create 3D audio reality. We also specialize in producing live concert videos, so if you would like to capture your next show for release on DVD, Blu-ray, or the web we can handle your needs no matter how big or small the show.
The Zone Productions is a state-of-the-art Audio for Film Post Production studio. With a large variety of Class-A preamplifiers and an outstanding selection of top notch microphones, the sounds that we are able to capture are ultra realistic and super clean. Our Apogee HD converters are a MUST if you want authentic High Definition audio to accompany your Hi-Def video. Our ADR technique is also very successful in re-creating realistic dialogue.
We know you will be pleased when you add us to your team on your next video project. Our engineers are eager to work on your next big project. If you are interested, give us a call, come by and check us out. Thanks for your interest in The Zone Productions studio. We look forward to working with you.