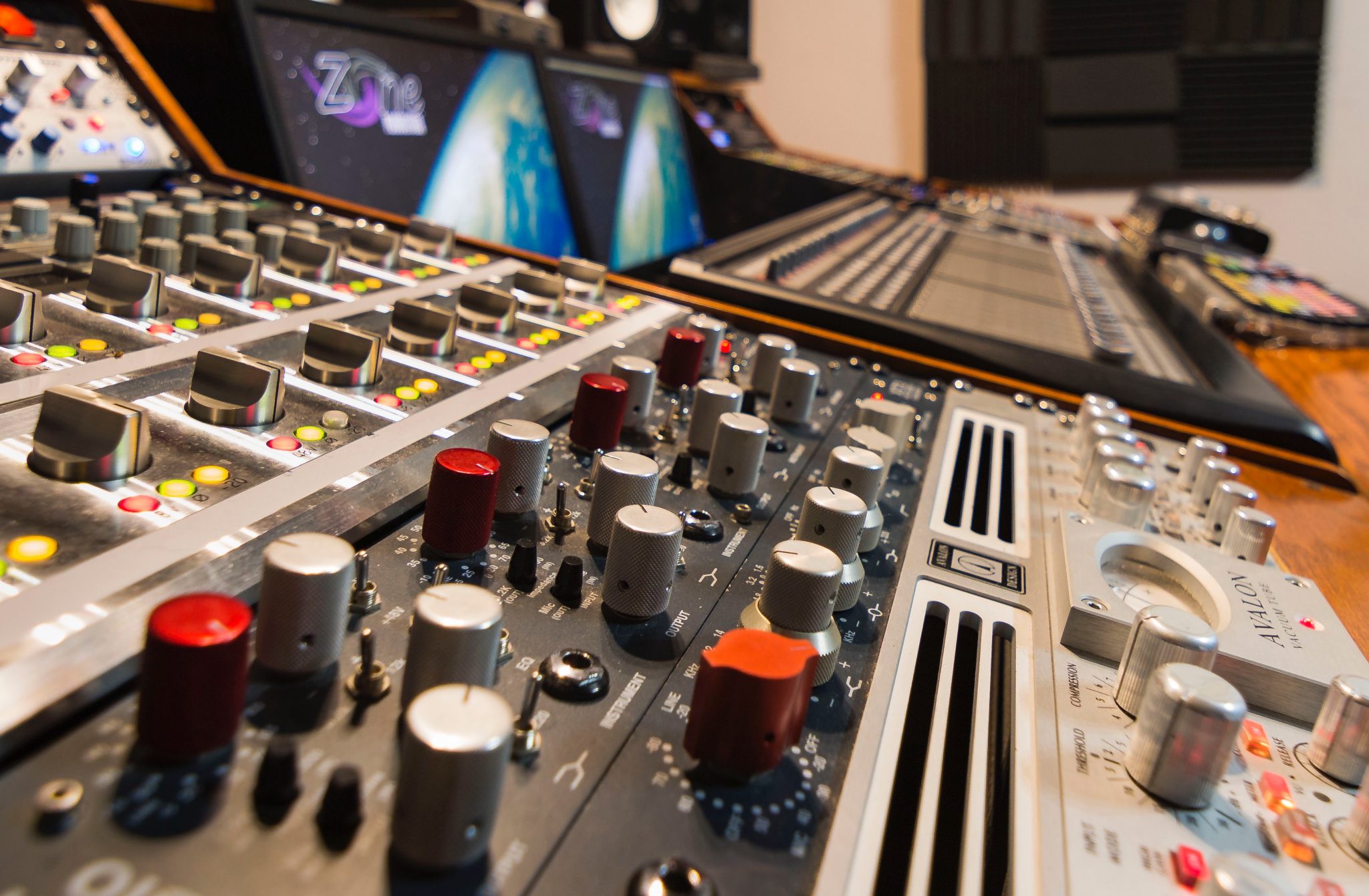 Our music production is among the finest in the industry because we care and use industry-leading tools. As musicians ourselves who have recorded in a studio, we fully understand both sides of the process. While some studios are content with putting forth minimal effort and producing inferior quality work that you wouldn't be proud of, The Zone Productions begins the recording process by providing you with a checklist of items to allow you to arrive prepared to complete your best recording and guide you through the process to allow you to shoot for the stars and leave with a great final master copy for the world to hear – we guarantee it.
We do this because we love it. We consider ourselves artists as well as engineers and producers.
The studio houses a wide array of outboard analogue Class A preamps and compressors for tracking into our Apogee digital converters onto Pro Tools HD tracks. For mix down we have an arsenal of sweet TDM Plug-Ins for mixing and mastering to have you radio ready and international within days.
Having a properly tuned control room playback is the key to accurate mixes so what you hear will translate into the same sound in any system outside the studio. Our control room is equipped with a pair of legendary Yamaha NS10 monitors that are still an industry standard the world over. In addition to that we have a 5.1 surround sound mix playback system consisting of five Genelec 1029A's paired with two 1091A subwoofers. Whatever your target media whether it be CD, DVD, Blu-Ray, Youtube, or iTunes we can mix and master to any format.
We can record mix and master anything from acoustic demos to elaborate 5.1 compositions, no project is too big or too small, we love them all. Come, get into The Zone for your recording endeavor!
Please check out our Show Production tab for more information on how we can put together your live production and record your next big concert in Pro Tools HD to accompany any HD video. It's a real career booster to have a live DVD or viral YouTube video!